Three inspiring people's life stories will give you some background on the thinking About David.
One of my inspirations is Harlan David Sanders, aka Colonel Sanders, founder of Kentucky Fried Chicken. At the age of 65, with little savings and a small pension, he travelled across the US franchising his chicken recipe, often sleeping in his car. Over the next 8 years he built his business to around 600 franchisees and sold some in 1973, then aged 73. He continued to run the Canadian franchises and a restaurant.
He carried on as a roving ambassador, and critic, for KFC almost up to his death in 1980, aged 90. I posted His story from 1952 until 1980.
I am of a similar age, still active and working, and if I can emulate some of his achievements over the next 25 years I will pass on fulfilled.
Another inspiration to me is that of Lester Levinson. You've probably never heard of him, but he has an amazing story too. He was a New Jersey physicist and successful businessman. In 1952, at the age of 42, he suffered his second massive heart attack.
His doctor gave him two weeks to live, three at the most.
Amazingly in just three short months he cured himself and "entered into" a continuous state of DEEP and profound happiness with no sorrow… and stayed in this state of pure bliss for another 40-years! He also soon became a multi-millionaire. Read his story here.
Lester Levinson demonstrates to us all the "Power of the Mind". I don't have any health issues, that I'm aware of anyway, but being healthy and a multi millionaire are on my bucket list. Are they on yours too?
Latterly my greatest inspiration, and teacher of the true meaning of the Bible and our relationship with God, is Neville Goddard. 1905-1972. He remains a very contraversial character with a surprisingly small wikipedia page. Listening to his lectures allowed me to finally make sense of the Bible, and that the story of Jesus Christ is our own story. His teachings are becoming more widely accepted these days, with his lectures widely available on Youtube. The best advocate of his teachings currently, to my mind, is Joseph Alai.
They call the Bible "The Greatest Story Ever Told" and it is that, and more. A collection of stories of individuals personal spiritual experiences, written as parables and allegories. Over time people have been convinced, by various relions, that those stories are historical fact, and so the true meanings have been lost. Then along came Neville and exposed the truth about David. (not me!)
If you have an open mind and want to find out the "Meaning of Life" listen to his lectures and read his many books.

"Examine yourselves to see whether you are in the faith; test yourselves. Do you not realize that Christ Jesus is in you–unless, of course, you fail the test?"- New International Version
So that give you some insights as to the type of person that gives me inspiration. Give some thought as to who inspires your life.
A little about my background.
I was born in 1954 in the city of Winchester, county town of Hampshire, England. My family lived in a council house on the Weeke Estate. I do remember that we had a dog, Trudy. My grandmother lived up behind the prison. Winchester was at one time capitol of Wessex and then England. A Royal seat for hundreds of years, host of King Arthurs Round Table of folklore, site of a Civil War battle and so much more. Hardlly suprising my interest in history, of which England abounds in.
In 1957 I was transported by ship to Hong Kong. My family were on the SS Oxfordshire, the first troop ship to go through the Suez Canal after the Crisis. My father, who was in the Royal Navy, had to go the long way around the Cape and left before us on the SS Nevasa. (in 1970 I was on the SS Nevasa on a 6th form schools cruise to the West Indies.)
Anyway, we stayed in Hong Kong until 1959. By we I refer to myself, my parents and an elder brother and sister. It was such a long time ago that I remember very little of our life there then. I do, however, recall going to infants school in Whitfield Barracks on Nathan Road. It is now the site of Kowloon Park. This was a Ghurka Barracks at the time and there were two schools, Whitfield North and Whitfield South, maybe catering for different age groups. I think I attended both. We used to go to school in the back of Army trucks with wire mesh across the back, canvas covering and bench seats. This was great fun for us young kids! Not so much fun for the unfortunate soldier that had to ride "shotgun" with us in the back! I wonder if it was a punishment duty.
So in late 1959 we moved back to Winchester. This trip was by airplane. A Britannia, as I recall, (or was it a Viscount?) with four propellor engines that spat out smoke and fire (well I was only 5!). The flight took about 24 hours then. We had to stop for fuel, and maybe food, at Bombay and Istanbul. Faster than the multi week voyage out but probably less fun.
We lived with my grandmother in a two bed plus boxroom terrace house with outside privvy and a bath in the kitchen extension. There was a small front garden, a long back garden for fruit and vegtables and a front parlour that nobody went into. There was a fireplace in the back room but no heating in the bedrooms. A hot water bottle, lots of blankets and commode under the bed (rather than going outside). To say it was cold that winter, just returned from HK, was an understatement.
It must have been just before Christmas 1960 we moved to a new house in Hillhead, on the Hampshire coast near Fareham. This was closer to the Naval base at Portsmouth where my father's ship was based at the time. I attended Crofton Infants school on the other side of the adjoining village. In those days we all walked to school on our own, in all weathers and thought nothing of it. How times change! Life was good.
In early 1961 my father was posted back to Hong Kong, an almost unheard of repeat posting. Never try to find any logic in the British Military. We weren't complaining however, well I wasn't anyway. This time we flew both ways, but it still took around 24 hours, with stops. I have been told that I had chickenpox before we were due to fly out but this was kept quiet or the trip would have been delayed. The outcome was that I managed to infect most of the kids on that flight. Whoops! Lots of upset parents and not so upset kids that had to miss school..
Ah yes, school this time was Gun Club junior school. All the schools were run by the British Army, located in army barracks and we were transported, again, by army lorry. We even lived in army quarters, at Sham Shui Po. A long trip back and forwards every day, except Sunday. My brother attended St Georges senior school and they travelled by army coach. More comfortable but possibly less fun. My sister stayed in the UK as she was already working.
My brother worked part time with the local radio station, the training ground for many famous music radio stars I believe. I got into a lot of mischief, well I was 7, and often looked like the character "pig pen" from Peanuts. There was, however, a lack of dust due to humidity, which meant more dust stuck to me so I was covered in dirty streaks.
One family we became friends with, who also lived close by in the UK, were also Navy. Their father was a Commodore's Coxwain and as my father was a stoker (engineer) meant they could borrow a navy boat (MFV or T-Boat) at weekends and take us all, and other families, out to local beaches for Banyans. These were great fun for us kids. Boat trips, beaches, food, pop.. what more does a 7/8 year old boy want?
We also had access to a leave bungalow on Stonecutters Island (now reclaimed into the mainland). This was close to the beach, near the NAFFI and next to the rifle range. My dad was a bit of a "hot shot" so used the rifle range a lot. I remember on one trip finding a case of beer in the sea that had probably been dropped whilst unloading to the NAFFI and never reclaimed. As a reward I got my first taste of beer, San Miguel I think. It was horrible! My dad made me drink it all as I'd asked for it. (Be careful what you ask for, you may end up getting it!). I was used to ice cream soda, with 7 Up and real ice cream, so beer was a real taste bud shocker. It was years before I developed the taste and carried on the family tradition of being a pub landlord.
It was at high tide on September 1st 1962 that we had a front row seat to Typhoon Wanda as our apartment faced out onto Victoria Harbour and Stonecutters Island. We were also able to venture outside when the "eye" passed over the colony. Maximum sustained winds were 145 km/h (90 mph 10-minute sustained), while gusts reached 260 km/h (161 mph), stronger than any previous typhoon recorded for Hong Kong. Wanda also dumped 263 mm (10.4 in) of rainfall. Talk about "The eye of the Tiger". Even our stone built apartment building was shaken by the power of the wind. Fortunately we suffered no damage, although others in our block were not so lucky.
— Unadvertised FREE Bonus —   
Get GrooveFunnels For Free!
Wait - Limited Time Offer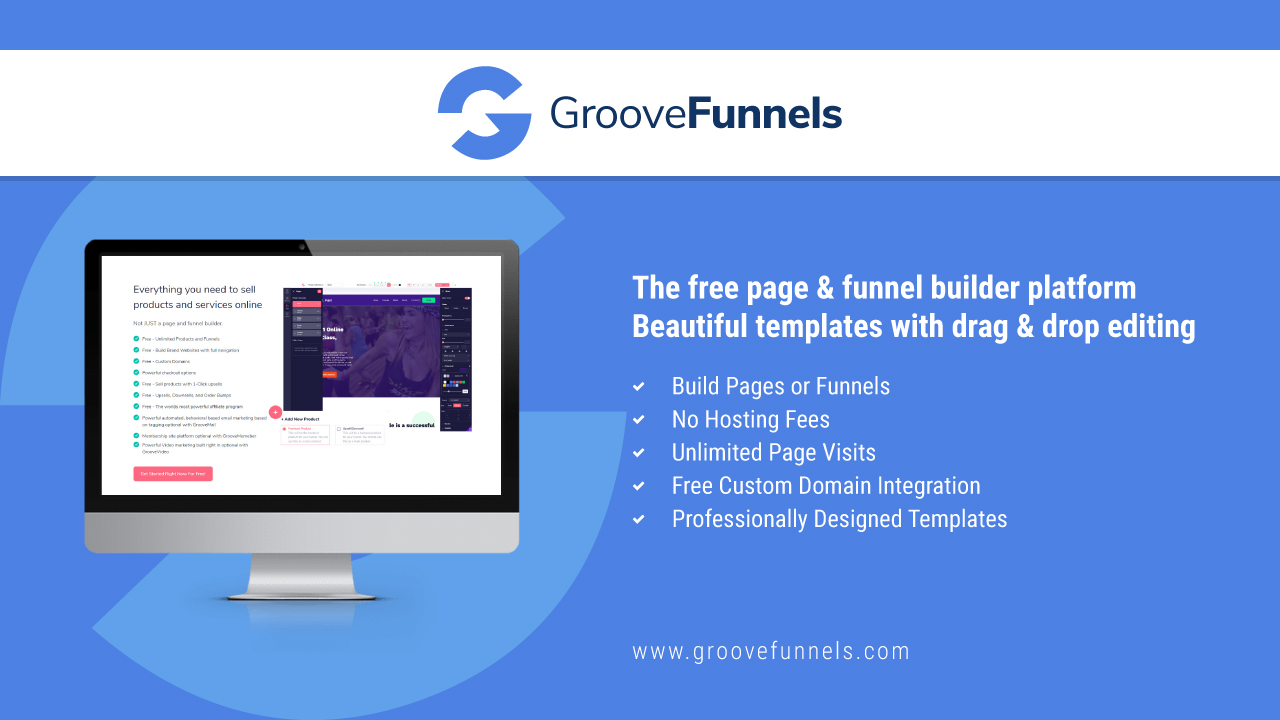 — Unadvertised FREE Bonus —   
Get GrooveFunnels For Free!
Wait - Limited Time Offer